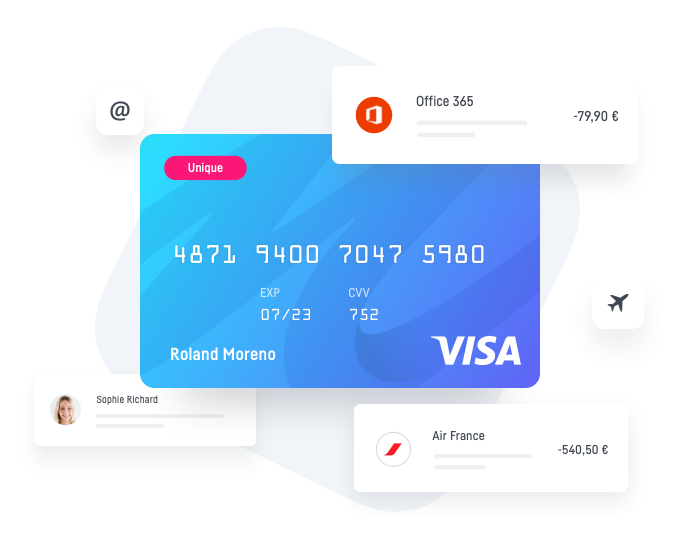 Visa Virtual Cards
Payment cards adapted to the expenses of your employees.
For any use: single purchases, recurring expenses
Instant access and enhanced security
Control of employee expenses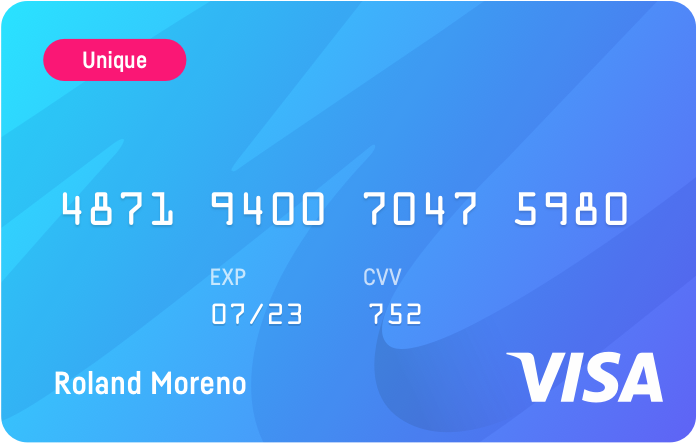 A virtual card for every use case
Our Visa virtual cards make online payments secure and easier for entrepreneurs to control employee spendings.
The virtual cards provide them a payment solution adapted to their expenses and roles in your company
Expenses team management
Cards with payment limits
Provide your teams with virtual cards that fit their business expenses. Each employee virtual card can be set up and ruled out by the manager.
Spending control
Single purchase or occasional expenses
manager.one users can create virtual cards for a one-time use. It allows accurate control with the amount and the provider. Employees can ask their manager for a virtual card easily directly from their customer area (web or mobile app).
For subscriptions
Recurring payments
manager.one users can create virtual cards assigned to recurring transactions such as online monthly fees. \nThey are free to define the amount and frequency of payments.
Agility and security
Virtual cards customisable
All features provided by the manager.one solution are also working for virtual cards: e.g. mandatory proof, number of purchasing per day, time slots, etc.
Accounting
Documenting your operations
After using a Corporate card, you can scan or upload the associated receipt. This will simplify your accounting, and ensure that there are no holes in your accounts.
Secure your employees' expenses
Proof required
Thanks to the proof required option, you can oblige your employees to systematically attach their receipts via web or mobile phone. Without it, the card is automatically blocked for the next expense. The aim is to keep up to date with the account as you go along. In this way, it can be exported to the accounting system at any time.
Mobile payment
Pay with your smartphone
It is now possible to pay for business expenses with a smartphone or a connected watch in local shops.
Even virtual cards can be registered on Apple Pay or Google Pay! Convenient for employees who do not have a physical card.
Discover our new Visa Corporate card
Our new Visa Corporate card is fully customisable for a perfect control.
It meets the needs of both entrepreneurs and employees by simplifying the expense management and abolishing reimbursements.
A tailor-made payment card